Uncategorized
Thank You Radio Bingo Customers for Celebrating with Us!!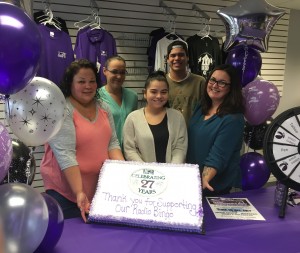 Thank you to our Radio Bingo Customers who attended the Customer Appreciation day, you made it huge success.
Many people walked away with $30, $20, $10 and $5.00 gift certificates and many other goodies.
Thanks again and we look forward to celebrating another 27 years!
NOTE: All gift certificates expire February 26th 2017,are only accepted at the Radio Station during regular business hours, are not redeemable for cash, and we are not responsible for lost of stolen gift certificates.
director
January 22nd, 2017
No comments