OUR BLOG
Summer Series ends with Southside Shuffle
On Saturday September 7, 2019 CKRZ ended the 2019 Summer Series at the Southside Shuffle in Port Credit, Ontario. The event was a fantastic experience for CKRZ. This was CKRZ's first time at Southside Shuffle and it did not disappoint. The festival featured two paid stages and two free stages in the park, a vendor village, a food court and multiple bars for people to enjoy their time during the festival. It was a true celebration of Blues music and you could feel that energy throughout the day. The performances on the CKRZ Homebound Blues Stage were flawless, and the artists truly represented what Indigenous Music has to offer.
The bands that performed on the Homebound Blues Stage were Dwayne LaForme's Boogie Blues, The Big Joe Blues Band, Smoothtown Deluxe, The Faron Johns Band, Murray Porter, and the Joel Johnson Band. Our very own Diane Kohoko and Al Sault MC'd the Homebound Blues stage. They did a great job giving recognition to the bands and explaining what Indigenous music is all about. Diane and Al just mad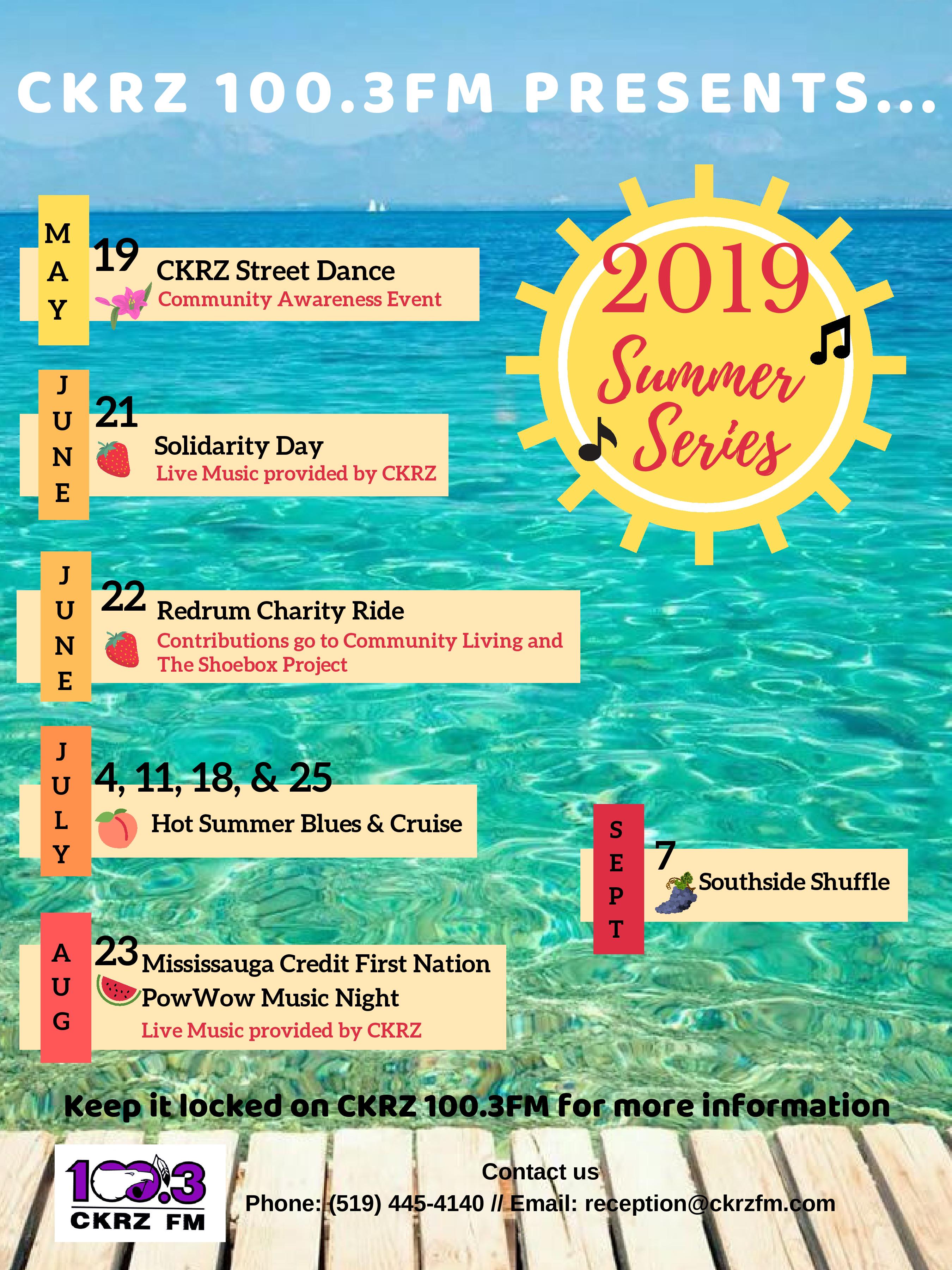 e the entire event fluid. As always their performances were to the highest of standards. This was the perfect way to close out CKRZ's Summer Series, with great music and good food (we obviously tried out the food trucks).
In the end Southside Shuffle was a great success and we hope to return next year. The 2019 Summer Series now comes to an end and that was a fantastic summer full of great events. CKRZ hopes to bring more events for everyone to enjoy next summer.  We would like to thank all of our sponsors who made all of this possible. We would like to also thank our CKRZ faithful who always support us in all of our endeavors!
director
September 10th, 2019
No comments