Uncategorized
CKRZ Celebrates 27 Years!!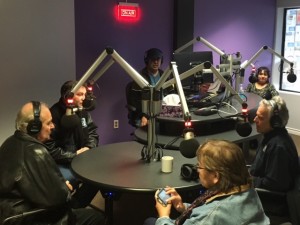 CKRZ Has Alot To Celebrate
In 2016 CKRZ summer students worked diligently to convert the entire CKRZ CD library (approx 10,000) to a digital format.
September 2016,  CKRZ received a $210,000 grant to move into the digital era special thanks to the Six Nations Economic Development Trust.  A complete technological upgrade moved CKRZ from analog to digital during September to December 2016 with special thanks to Engineers on site: Ted Townsend, Walt Juchniewicz, Skip Shields, and I can't forget Seigi, Marty, Adam and John.
  December 2016 CKRZ received their approval to move from 250 watts to 5000.  December 22nd CKRZ made it a reality with a special thanks to Walt and John and CKMS in Kitchener-Waterloo.
CKRZ is continuing into Phase 3 of their expansion with new many new initiatives to come.
On behalf of the CKRZ Board and Staff, thank you to all those who attended the CKRZ 27th Anniversary Saturday January 21, 2017 in the Ohsweken Plaza.
Carolyn King-CKRZ Board President, Sabrina Saunders-CKRZ Board Treasurer,Walt Juchniewicz-Engineer, Ted Townsend-Retiree/Engineer, David Moses-Former CKRZ Station Manager came together to share their memories of CKRZ and their visions for the future.
We were also joined by CKRZ's featured artist Gail Obediah, Sam Laforme and Bits of Bluegrass.
Thanks again to our listeners for the numerous well wishes we received by text, email, and from our drop-ins.
WE LOOK FORWARD TO THE NEXT 27 YEARS!!!

director
January 21st, 2017
No comments